The Sony A9 III from 2023 is a 24 megapixel full-frame mirrorless camera that has a clear focus on providing as much speed as possible for sports and wildlife photography.
The Nikon Z9 from 2021 is a 45 megapixel full-frame mirrorless camera that's designed to be be more of an all-rounder that excels at both stills and video.
We're bringing you this Sony A9 III vs Nikon Z9 head-to-head comparison to help you choose between these two full-frame cameras.
You can also read our detailed Sony A9 III review and Nikon Z9 review to find out exactly what we think of each one in much more depth.
Sensor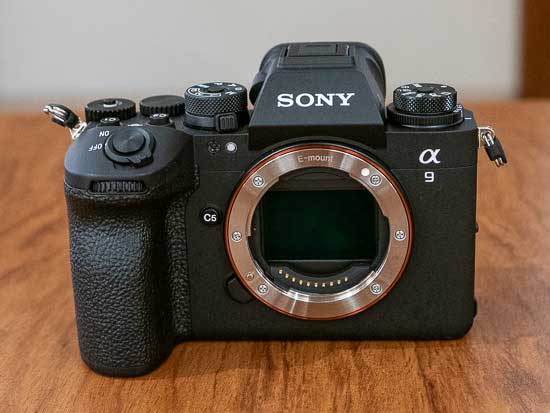 These cameras offer very different megapixel counts and also use very different sensor technologies.
The Nikon Z9 has a 45.7 megapixel stacked BSI CMOS image sensor paired with the latest EXPEED 7 processor.
The Sony A9 III has a stacked Exmor RS CMOS sensor offering a resolution of 24.6 megapixels and two of the very latest BIONZ XR processors, which offer 8x more processing power than the BIONZ X processor found in the previous A9 II.
So if resolution is key, the Z9 is clearly the better choice as it offers nearly twice as many megapixels.
Both models have a stacked CMOS sensor with integral memory, which improves the image quality with higher pixel numbers compared to a conventional CMOS sensor, increases the imaging speed for faster burst shooting, and improves the low-light-imaging capability.
Global Shutter
The key difference between them is a big one though – the A9 III uses the world's first ever 35mm full-frame global shutter image sensor, whereas the Z9 has a more conventional progressive sensor design.
So whereas the Z9 reads out the sensor line by line, a global shutter allows the A9 III to instantly read the entire sensor in one go.
This has a number of important benefits. It virtually eliminates rolling shutter in video, distortion of movement if the subject moves quickly across the frame, and flicker and banding under artificial lights, whilst providing an incredibly high shutter speed of 1/80,000th second.
ISO Speed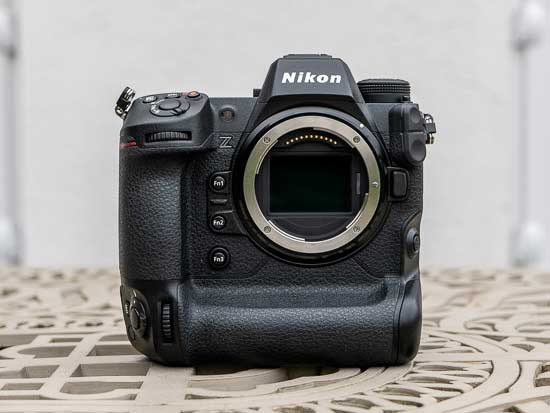 The native ISO range of the Nikon Z9 is 64 to 25,600, which can be expanded down to ISO 32 and up to 102,400.
The ISO range of the A9 III is 250-25600, expandable to 125-51200 for stills, as a characteristic of the global shutter sensor is a higher base ISO speed.
Video
The Z9 offers UHD 8K 60p/30p/24p video recording with no crop and 4K up to 120p, again using the entirety of the frame with no crop factor. Also 4K UHD video oversampled from 8K is possible when recording in the 30p/25p/24p modes for even greater sharpness and detail. Internal recording with 10-bit color and 4:2:2 sampling is supported via the ProRes 422 HQ and H.265 codecs.
The A9 III features 6K oversampling for 4K 60p and 4K 120p without cropping, all distortion-free (no jello effect) in 10-bit 4:2:2 S-log3 / S-Cinetone, with Dynamic Active Mode stabilisation, breathing compensation and custom LUTS all available.
Autofocus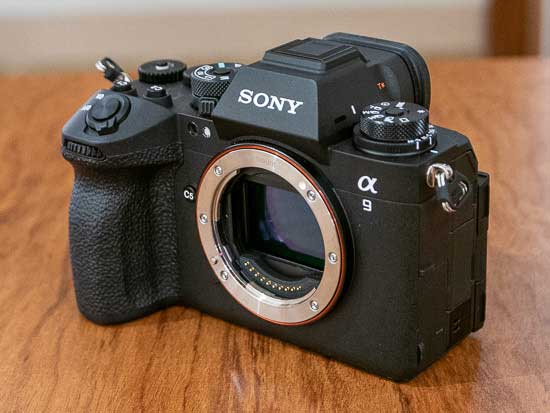 The Sony A9 III's AF system has 759 on-sensor phase detection points that cover approximately 95% of the image area and it can focus down to -5EV.
It can recognise a human via its pose as well as its eye and face. So if the person's head is turned away from the camera, it will still accurately detect the subject as human based on its AI deep learning.
It can also recognise animals, birds, insects, airplanes, and cars/trains. In the latter category, it is now capable of focusing on helmets, it can recognise the eyes of some grazing and small animals, and more easily pinpoint the eyes of a variety of bird types as well as recognising bird bodies.
The Nikon Z9 has a 493-point phase-detection AF system which includes 405 auto-area AF points, with 100% frame coverage. Impressively it can focus in light levels as low as -9EV when used in the Starlight mode.
Subject tracking works for humans, dogs, cats and birds, the latter even in flight, plus vehicles, including planes, trains, bicycles and motorbikes.
What's more, if the driver is wearing a helmet, the AF system will lock on to that, ensuring that the most important subject is in focus.
Burst Shooting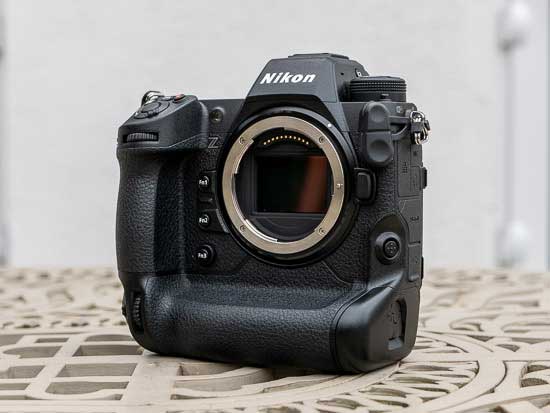 The Nikon Z9 offers burst shooting rates which vary from 120fps to 20fps depending on the file format, although 120fps is only recorded at 11 megapixel resolution.
If you choose to shoot full-resolution 45 megapixel JPEGs, the rate drops to a still impressive 30fps, and then down again to 20fps for full-resolution 45 megapixel Raw files.
The A9 III can record an astonishing 120 frames per second for 192 frames / 1.6 seconds at full 24 megapixel resolution for both JPEG and 14-bit Raw formats with full-time AF/AE and no blackout between frames.
Pre-capture is a new feature on the A9 III that we've seen before on other manufacturers' cameras, but is a first for Sony. When activated, up to 120 frames per second are temporarily stored while the shutter button is half-pressed, and up to 1 second before can be captured once the shutter is fully pressed, providing a degree of leniency for fast-moving action.
The Continuous Speed Shooting Boost function provides an easy way to engage the headline-grabbing 120fps burst mode – yes, 120 frames per second for 1.6 seconds at full 24 megapixel resolution for both JPEG and 14-bit Raw formats with full-time AF/AE! – at the press of a button, if you're not already shooting at 120fps.
Shutter Speed
The Z9 has a very fast maximum shutter speed of 1/32,000th second thanks to its electronic shutter, but the A9III ups the ante by offering an even more impressive 1/80,000th shutter speed for stills.
Note that for the moment the maximum shutter speed is 1/16,000th second when the A9 III is set to any burst shooting mode, even the Low setting. This will apparently be changed to 1/80,000th sec in March 2024 via a firmware update.
Flash Sync Speed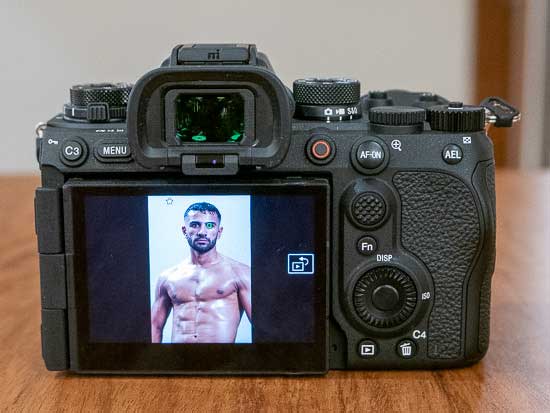 Flash-sync is available at any shutter speed up to 1/80,000th sec on the A9 III thanks to its global shutter, completely eliminating the need for a high-speed flash sync setting,
This potentially allows the photographer to overpower the sun and control the background exposure even at midday at base ISO with a high shutter speed, and just use a small, affordable flashgun as a fill-in light.
In comparison the Z9 has a flash sync speed of 1/200 sec, which is much more typical.
Body
The Sony A9 II largely follows the tried and tested design of seemingly almost every previous Sony Alpha camera – if it ain't broke, don't fix it seems to be the mantra for the newest Alpha camera.
The Nikon Z9 takes a markedly different approach, featuring a similar integrated grip with duplicated vertical controls that D-series DSLR cameras have always offered.
This means that the Z9 is much bigger and heavier than the A9 III out of the box, although fitting a vertical battery grip to the Sony camera substantially narrows the size and weight differences between them.
Both cameras are fully weather-sealed, as you'd expect from such professional level models.
Viewfinder
The A9 III has a much better viewfinder than the A9 II – a class-leading 9.44M-dot OLED Quad-XGA electronic viewfinder with 0.90x magnification and a refresh rate of up to 240fps.
The Z9 has a lower-res black-out free, 3690k-dot, 0.8x-magnification OLED electronic viewfinder that refreshes at 120fps, perfect for tracking your subject whilst shooting at up to 30fps.
LCD Screen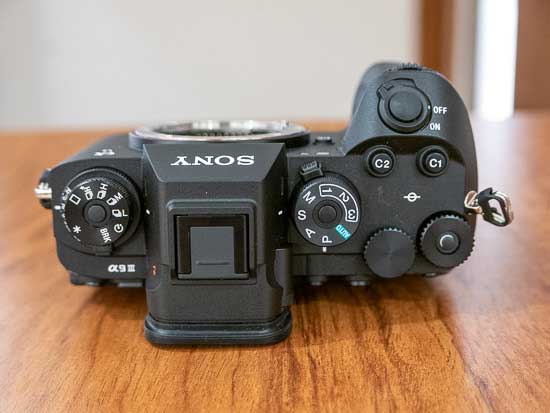 The A9 III inherits the 3.2-inch, 2095K dot resolution, 4-axis LCD screen from the A7R V and which is unique to Sony, which can be flipped out to the side, rotated to the front, folded against the back of the camera to help protect it, and set to many other positions in-between.
The Z9 has a four-axis vertically and horizontally tilting 3.2-inch, 2,100K-dot touch-screen LCD screen.
Whilst not quite as versatile as a fully articulating, vari-angle LCD screen, the Z9's screen works very well for both portrait or landscape-orientation shooting.
You can tilt it upwards to face you in either mode, whilst still being centrally located which make it easier to compose with than a screen that flips out to the side.
IBIS
Both cameras have 5-axis optical in-body image stabilisation that corrects for pitch and yaw shake.
The Nikon Z9 has an n-body five-axis image stabilisation system which provides up to 6 stops of compensation when paired with certain Z-series lenses that also have their own built-in Vibration Reduction (VR) system.
Thanks to a newly redesigned stabilisation unit, the A9 III offers up to 8 stops of in-body stabilisation, making it the most capable Alpha camera in this regard.
The A9 III also benefits from having two electronic stabilization modes for video recording. There's a special Active Mode that increases stabilization for hand-held movie shooting by using the BIONZ XR processors.
Providing even more compensation at the expense of an increased crop factor is the new Dynamic Active Mode, which improves the stabilisation by more than 30% over the Active Mode.
Memory Cards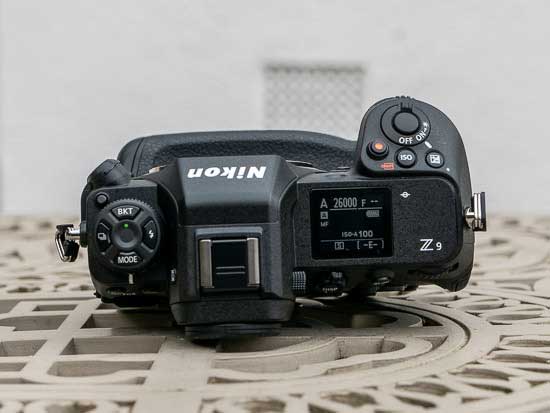 The Z9 has dual memory card slots which use the ultra-high speed CFexpress Type B standard.
The A9 III also has dual slots, but both of them can be used for either SD UHS-I/II compliant memory cards or faster CFexpress Type A cards.
Battery Life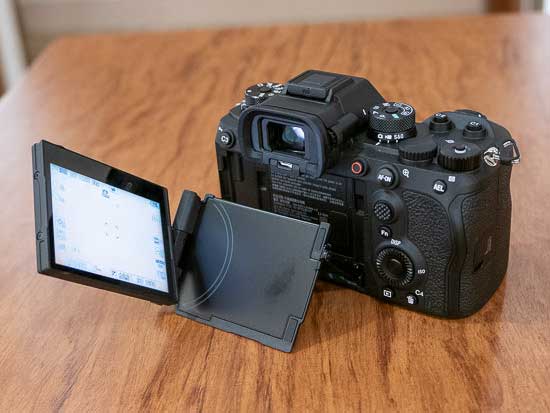 The Sony A9 III uses exactly the same large capacity NP-FZ100 battery as the A9 II model.
The A9 III is only capable of recording 530 shots using the LCD screen and 400 when using the EVF, presumably due to its greater power consumption.
The Z9 uses a EN-EL18d battery, with a CIPA-rated 700 shots maximum achievable from a full charge.
Both cameras can also be powered and charged via a USB connection, which is useful if you're out and about and have a compatible powerbank to plug the camera into, and both use the newer USB-C variant.
Price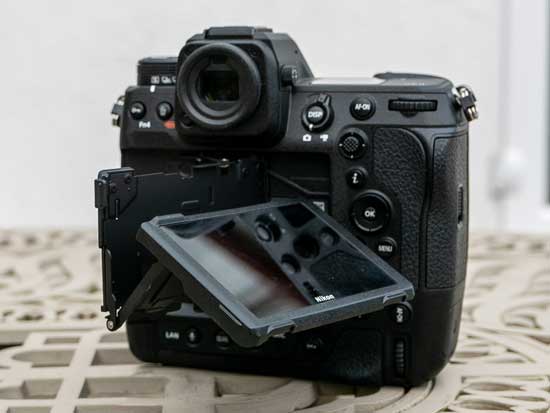 The Sony A9 III is priced at £6100 / $6000 / €7000 body-only in the UK, US and Europe respectively.
The Nikon Z9 is priced at around £5,299 / $5,499 body-only in the UK and US respectively.
Conclusion
Choosing between the new Sony A9 III and the Nikon Z9 really comes down whether or not you'll benefit from the former's global shutter technology and which one you prefer in terms of size and handling, as otherwise they're very evenly matched.
So what do you think? Would you choose the more conventional Z9 or the innovative A9 III? Leave a comment below!
Your Comments


Credit : Source Post