It is a habit that has become ingrained in so many consumers that you could be forgiven for thinking there was no other way: dumping your old and tired tech for a shinier model every year or two, shelling out hundreds of pounds in the process.
But a new generation of technology is creeping into the mainstream that is designed to upend this consumerist churn – devices that can be taken apart, repaired and upgraded by the user, and not via an over-priced service.
Once niche, these phones, headphones and laptops are vying for the same customers that buy iPhones and Samsung devices. And legislation being pushed through the EU will eventually force even the big brands to offer more repairable devices. So is it time to make the jump now, or wait to spend later?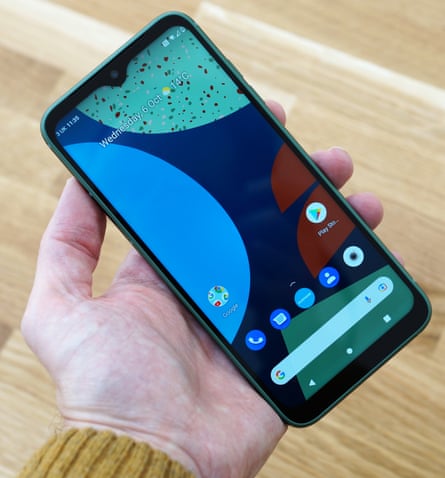 Phones
One of the leaders of the repairable, upgradeable revolution is Dutch upstart Fairphone and its eponymous smartphone, which is now in its fourth generation.
The Fairphone 4 is an Android-based device with all the usual features, including water resistance, packed into a slightly chunky design that hides fully modular parts.
This means you can pop the back off and change the battery with your fingernail, while everything else just needs one small Phillips screwdriver. Fairphone even offers a five-year warranty and aims to provide updates for up to seven years.
The catch? It isn't the fastest, the camera isn't on the same level as a Pixel and, at £499, is more expensive, spec-for-spec, than rivals costing the same.
There are cheaper alternatives, such as a handful of Nokia phones costing about £120 and up, with user-replaceable parts.
But they aren't quite as easy to fix as the Fairphone, and Nokia only provides up to three years of updates from release.
Laptops
Most computers used to be modular and upgradeable, with users able to swap out boards and cards to increase their power. But somewhere along the way, in recent years they have increasingly become sealed boxes.
But Framework, a US startup, has changed that with its now third-generation Laptop 13 and upcoming Laptop 16 gaming machine.
The Laptop 13 looks like a standard notebook PC running Windows or Linux. But it is designed to be easily taken apart with memory, storage and wireless cards easily replaceable and upgradeable.
The ports on the sides can be easily changed, too. Plus there's a DIY kit should you want to build a whole computer from scratch at home.
Framework also provides processor upgrade kits, so, in theory, you could keep the same laptop and just keep changing processor bits to keep you up to date.
Build-your-own desktops still exist, but Framework is the first to take the niche upgradeable laptop towards the mainstream.
The catch, as with the Fairphone, is that the Framework 13 is slightly more expensive than equivalent rivals, starting at £1,049. That's about £200 extra compared to Dell, Acer or others.
Headphones
Outside a small band of high-end brands, headphones have been a disposable commodity for decades. The addition of batteries for wireless models made the situation worse by making waste even more toxic. But there are solutions.
Danish firm Aiaiai, which has been making modular headphones since 2010, allows you to easily swap different parts, beyond just the cable and ear cushions.
Its TMA-2 comes in different variants, including a Bluetooth version, and a DIY edition you put together yourself. The headband, speakers, cushions and cables can all be changed, with spare parts and refurbished bits readily available, plus a lifetime trade-in offer. The only thing they don't offer is noise cancelling, and they aren't cheap at £200 for the Bluetooth versions.
Another contender is Fairphone's Fairbuds XL, a set of wireless, noise-cancelling headphones that you can completely take apart. The modules, including the battery, can be replaced by using just a fingernail.
At £219 they may not compete with high-end rivals on sound, but they offer a real alternative to Bose or Sony.
What else?
Beside these cutting-edge products, the big brands are also slowly improving the sustainability of mainstream products. Over the last five years there's been a shift towards longer-lasting devices, with the best providing key software support for at least five years from a phone's release.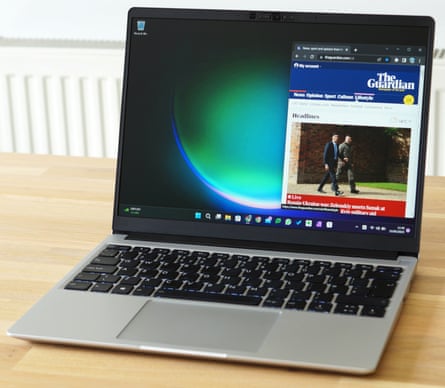 The batteries are lasting longer, with many maintaining their useful life for in excess of 1,000 full charge cycles, or roughly five years' charging, if done once every two days.

Battery life is the number one cause of phone replacements, according to data from market research company IDC, so progress here is essential. "Today's phones are much more resistant to breaking than even five years ago," says Francisco Jeronimo, IDC's vice-president of devices analysis.

Another positive trend is the inclusion of more recycled materials. Apple, Google and Samsung all now include recycled plastics and metals in phones, tablets and other devices. All three also offer some degree of DIY repair, but nothing like the simplicity of products from the new generation of companies that focus on sustainability.

These slow, but needed, changes have been driven, in part, by increasing consumer awareness, with a growing percentage of buyers actively seeking out more sustainable, or longer-lasting, devices.

But it is the EU's upcoming new rules on eco-design that will force the issue.

The overhaul of regulations for batteries, device durability, longevity and repairability will come into force in about 2027. They will ensure any device sold in the European market, and, by extension, probably any other market – including the UK – will have to be designed to be easier to repair, more durable, have much longer software support and user-replaceable batteries.

The big firms are likely to be able to make such design changes, but phones may become thicker and more expensive as a result.

Either way, the Android or Apple phone of 2027 may have a battery you can replace yourself with simple tools, be durable enough to survive drops and dunks in water, and be supported for as many as five years after the device is discontinued.

But the question is whether longer-lasting phones will stop yearly or biannual upgrades.

"Even if manufacturers could make a phone that lasts 10 years, consumers don't want to keep them that long. They want them to last better in the first two to five years, but most want change, just like in the car market," Jeronimo says.

If that is the case, the biggest boon may be in the secondhand phone market. A phone with a longer useful life has more value to a second or third owner, which is beneficial to wallet and the environment alike.



Credit : Source Post